Alamitos Bay Yacht Club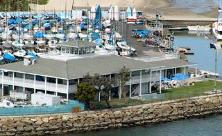 Since its founding in 1924, Alamitos Bay Yacht Club has emphasized three things: excellence in sailboat racing, a family atmosphere and the enjoyment of sailing in all its forms. From its ideal location at the end of the peninsula, ABYC offers easy access to one of the finest racing areas in the world and the rich cruising destinations of Santa Catalina and other Channel Islands. Our members enjoy hosting national, regional and world championship regattas as well as maintaining a diverse cruising schedule. The active Junior Program works to instill a love of sailing as well as racing skills in all of its participants.
Long Beach Yacht Club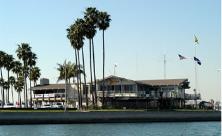 LBYC is located on a promontory at the east end of Naples Island in Long Beach, California. Committees organize and manage a full schedule of yachting, educational, social and public-outreach programs, and the Club is recognized throughout the worldwide yachting community for its hospitality. LBYC youth programs are strong and widely popular, focused primarily on sailing, swimming, surfing and – most importantly – fun. Parents and Club staff ensure there is a healthy mix of education, training and social activities. Sailing programs have access to boats ranging from eight-foot Sabots to Catalina-37 match race boats.